Badminton, Great Britain—May 7
The cross-country phase of the Mitsubishi Motors Badminton CCI**** ran today, with Michael Jung holding his lead on La Biosthetique Sam FBW.
Check out some images from the course: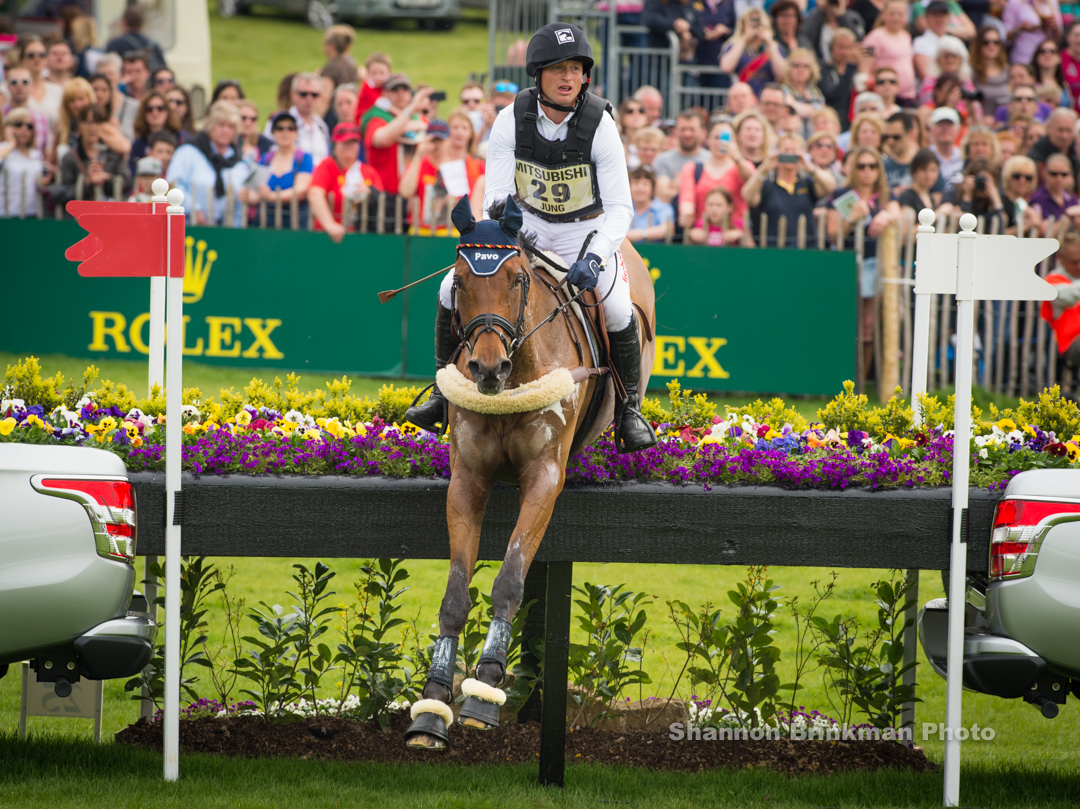 Michael Jung and La Biosthetique Sam jumped a double-clear round to mantain their lead for Germany. Photo by Shannon Brinkman Photography.