There's a simple way to start a conversation at any equestrian outing: Turn to your neighbor and say, "So, who do you like?"
If you want to sound good, you'll name one of the favorites, one of the pairs whose names have been regularly featured in the Chronicle. And for this year's Derby Finals, we've made that really easy with the USHJA International Hunter Derby Finals Preview issue, which has, among others things, a roster with statistics of the competitors.
But let's face it: Cheering for the same person as everyone else can get boring sometimes, and besides, two of the last three Finals winners weren't favorites. Plenty of horses and riders have special reasons to cheer for them—besides the ribbons they earn.
If you happen to sit down next to me at the Kentucky Horse Park at Finals and ask who I like, this is what you'll hear. There have been some changes to the start list since I first put together my short list, so I've updated it to reflect the new order of go. Scroll down to see other Chronicle staffers weigh in as well.
-Mollie Bailey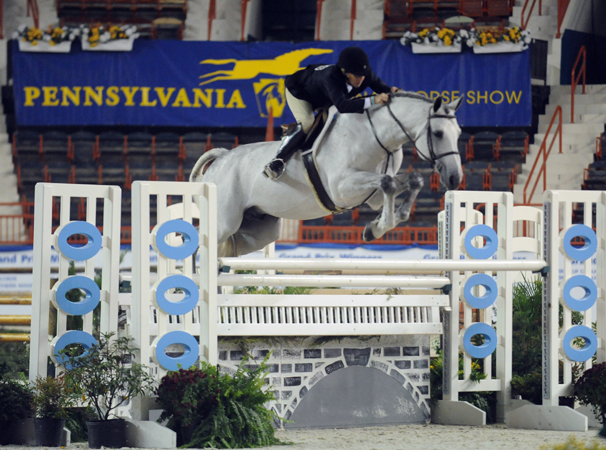 C. Quito
Owner: Margot Snowdon
Rider: Jessie Lang
Pick her if: You love an underdog with a real shot.
Why you should cheer for C. Quito: In a year when Lone Star and Rosalynn dominated headlines at the Pennsylvania National, a little horse from Wyoming and a rider few had heard of were the talk of the show when they handily won the regular conformation championship. Since then he's won derbies at Summer In The Rockies (Colo.) and Franktown Meadows (Nev.).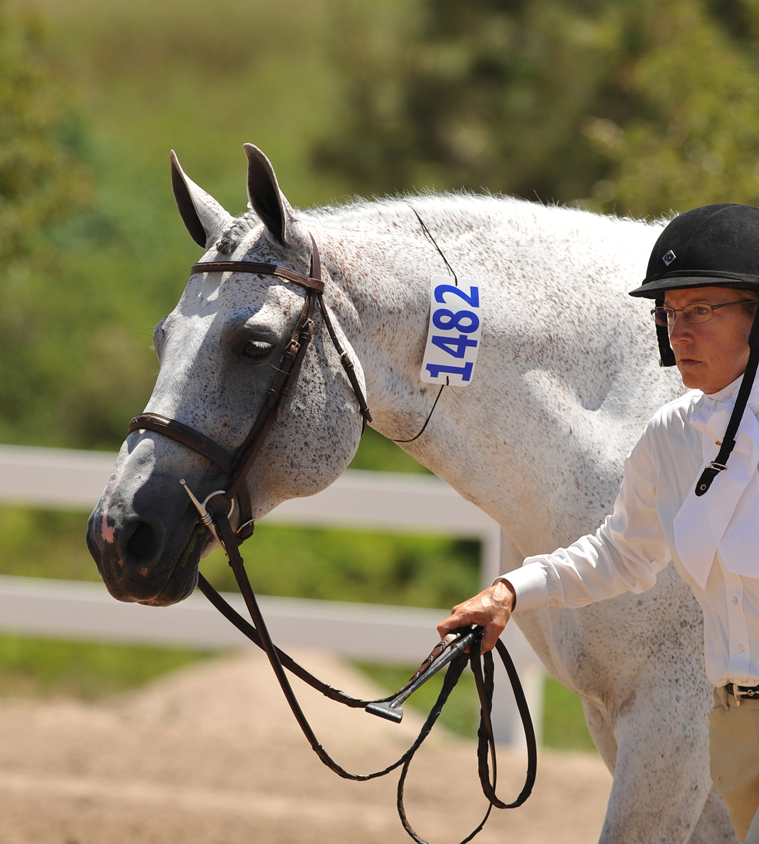 If you're still not convinced consider this: Quito's a breeding stallion who zips back and forth between the adult amateur, 50 and over, and derby rings and wins in both. And at home he's known to chow down on the occasional peanut butter and honey sandwich—with a side of potato chips.
Why you should cheer for Jessie: It's hard not to root for Jessie Lang. She loves Quito, and she's constantly thanking the people around him—especially his groom Nacho Gonzalez. Jessie's a down-to-earth and talented rider who readily admits to her nerves but rides beautifully despite them and jokes that she's the only one in her barn who needs Perfect Prep. To top it all off, Lang grew up foxhunting. What's not to love?
------------------------------------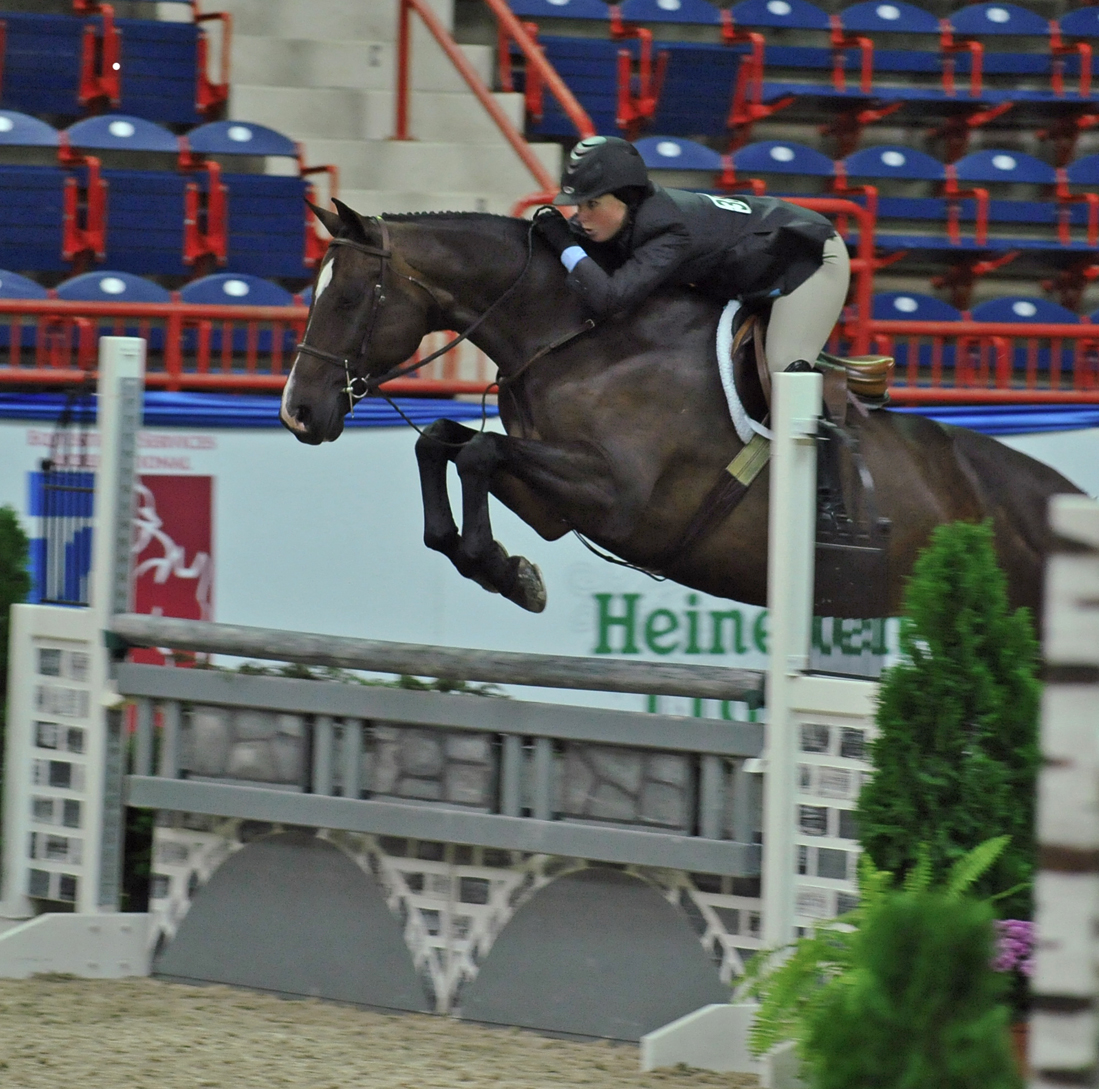 Brooke
Owner/rider Rachael Herkowitz
Pick her if: You have no time to ride.
Why you should cheer for them: Because our deadline preceded the day entries were due, my fellow Chronicle staffers cold called as many of the riders and owners of the 262 qualified horses as possible to ask if they were attending (and grill them on important topics like who ties their stocks).
I almost didn't bother to put Rachael's name on the call list. After all, she and Brooke hadn't competed in a derby since last June or shown at all during this calendar year. But I emailed her anyway, and it turns out Rachael had a good reason for staying out of the ring as she was finishing her residency in clinical psychology out of state. She'll be just as busy after Finals, as she'll be joining a group private practice in Bloomfield Hills, Mich., specializing in health psychology.
She's attending Finals more for love of the sport than expectations of blue, but it's hard not to be inspired by an amateur who's working hard and so thankful to her trainer Heather Irvine and the staff at Hillside Farms for getting Brooke ready to go.
-------------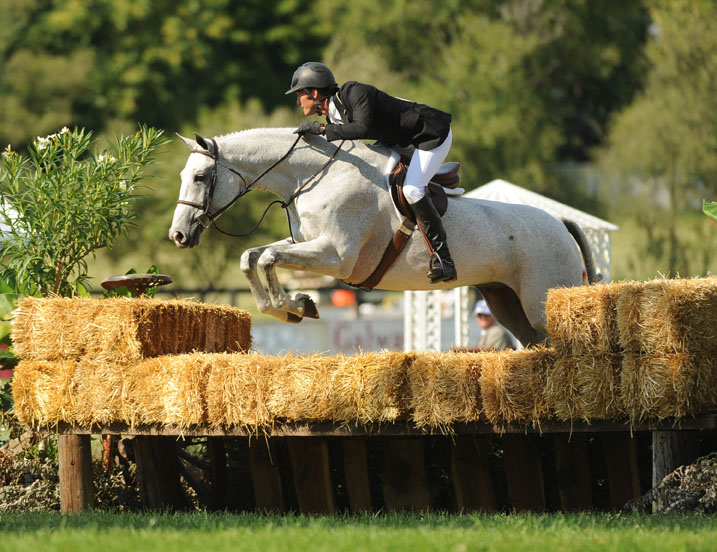 Rex The Wonder Horse
Owner: Moral Masouka
Rider: Kris Killam
Pick him if: You love a great partnership.
Why you should cheer for Rex: Besides having the best name on the start list, Rex is a former jumper with talent to spare. He may not have the most classical form around, but he's reliable and incredibly handy. If he makes it to Round 2, double down on your bets. Rex won't bat an eye at anything, and he's sure to move up the standings with turns you won't believe. Rex has been a favorite of mine since seeing him nail a tough handy course during the 2009 Wellington Hunter Derby (Fla.). (Unfortunately he was disqualified for jumping down the bank in a way that wasn't intended as an option.) A wooden plaquard with his name from 2010 Finals may or may not be hanging in my office.