Magazine
APRIL 25, 2016
(Subscribers can read the full magazine online.)
INSIDE:
* James C. Wofford Handicaps The Rolex Kentucky CCI**** Field
Just as he has every year since the four-star's debut in 1998, two-time Kentucky winner James C. Wofford evaluates the field.
* Luckaun Quality Has Led Tim Bourke On A Wonderful Adventure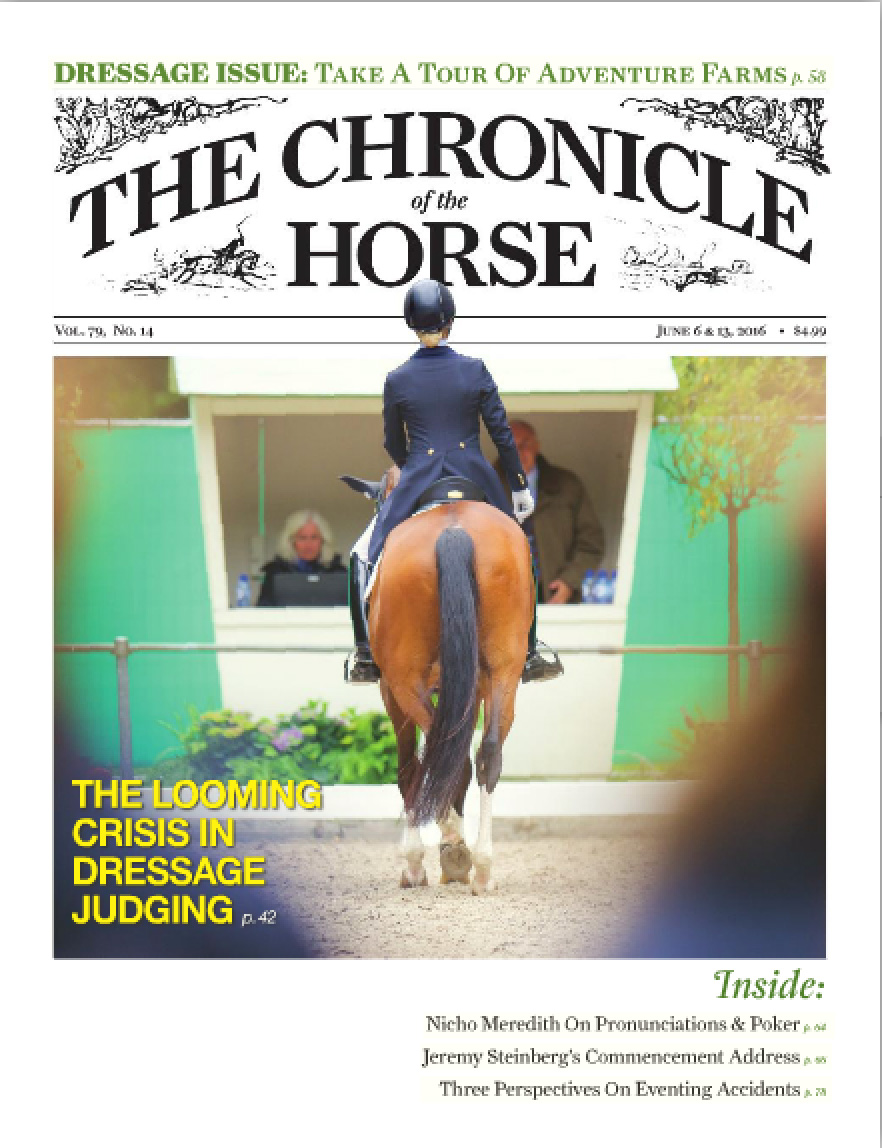 When Tim Bourke first met Luckaun Quality, the rank Irish-bred 3-year-old would hardly stand to be bridled. Bourke was 22 and had just returned to Ireland after his visa ran out following a two-year stint in the States working for Bruce Davidson.
* Between Rounds With Buck Davidson: Who's Really Ready For Rolex?
As riders, we all have a responsibility to the sport. In this era, with social media and the media the way it is, it's a big boon to your career if you go well at Rolex Kentucky CCI****. The flip side is that it can finish your career as well if it doesn't go well.
* Between Rounds With Jon Holling: When Is Enough Enough?
At some point we have to decide, as a sport, if it really matters so much to be in the Olympics that we are willing to completely change the heart of eventing.
* Horse Of A Lifetime: Smiley Begorrah
The charismatic chestnut came into Alexandra "Po" Tatham's life at just the right time.
* Horse Care: Harnessing Tech For Four-Star Fitness
KER is making it easy to get metrics about a horse's heart rate via the ClockIt Sport app, but will riders give up tradition in favor of technology?
* Stories from The Fork (N.C.), Galway Downs (Calif.), Longines Global Champions Tour Of Miami Beach, $500,000 Rolex Grand Prix, Pin Oak II (Texas), Atlanta Spring Classic II, San Juan Capistrano CDI (Calif.), Wellington Nations Cup CDIO*** (Fla.) and the FEI's Sports Forum in Switzerland.
Plus: In The Country, In The Frame, Finish Line, Gone Away, Art Gallery, photo galleries, results and much more.
March/April Untacked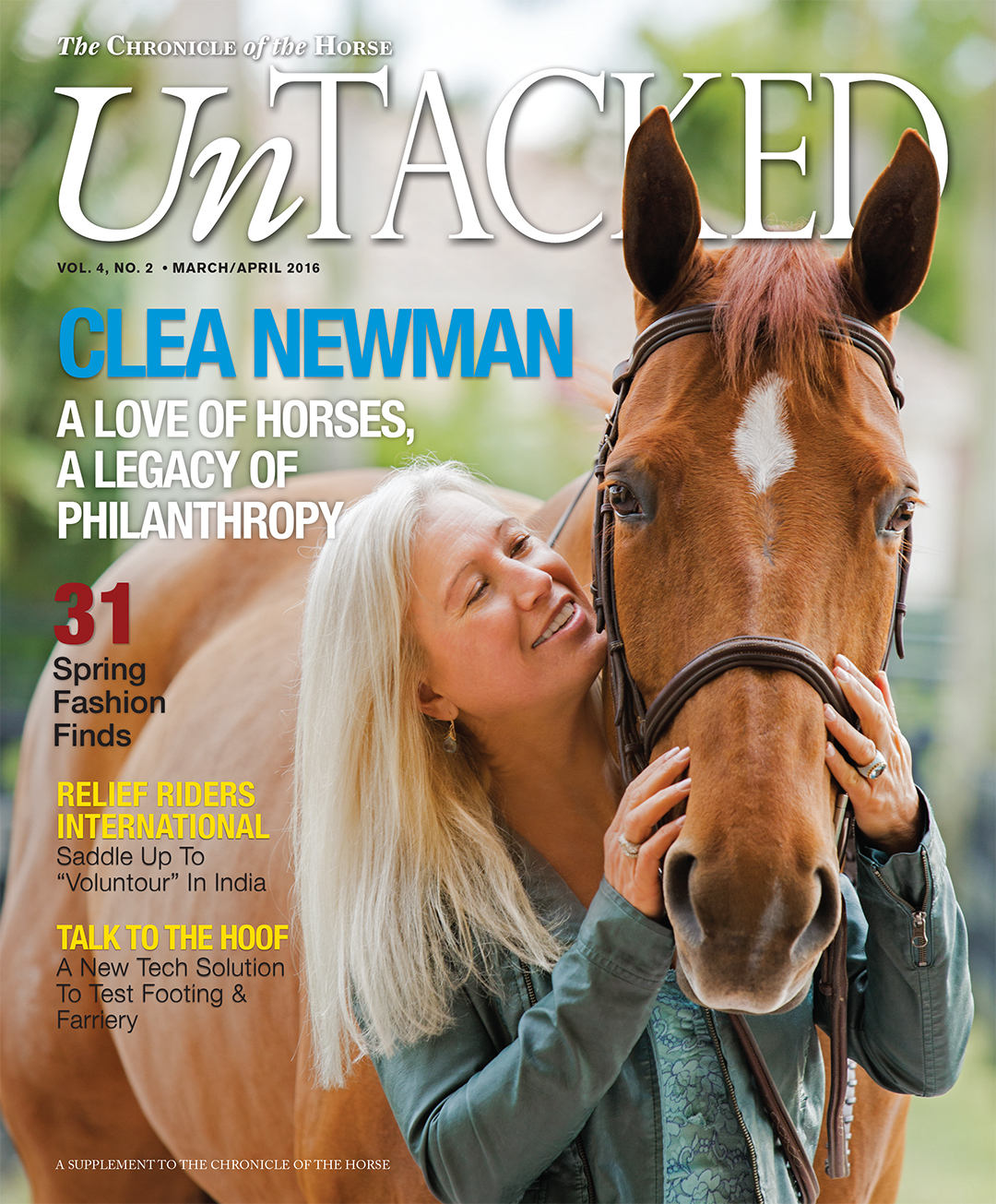 INSIDE:
* Clea's Own
Paul Newman and Joanne Woodward's youngest daughter reflects on her privileged but principled upbringing, her outstanding equitation career, and the philanthropic passion that now guides her life.
* Famous Forever: The Lives And Times Of Horse Show Trophies
There's a story behind each of these prestigious awards.
* Adventure With A Purpose
What began as a romantic pipe dream more than a decade ago is today Relief Riders International: a "voluntourism" organization that offers a horseback service opportunity like no other.
* The Faint Of Heart Need Not Apply
Stout drinks and stouter horses keep drawing the author back to the Irish hunting fields year after year.
* Fashion Finds For Spring And Foxhunting
Plus: Editor's Letter, Editor's Picks, Tech Spotlight, City Guide, Film Review, Parting Ways, Around The Arena, Charity Spotlight and much, much more!
Magazine Writers Guidelines | Guidelines for Results | Guidelines for Art Gallery