William McMahon pulled off one of the most romantic proposals of 2016 to his girlfriend of three years, Grace Maxwell Murphy on Dec. 26 in Ireland.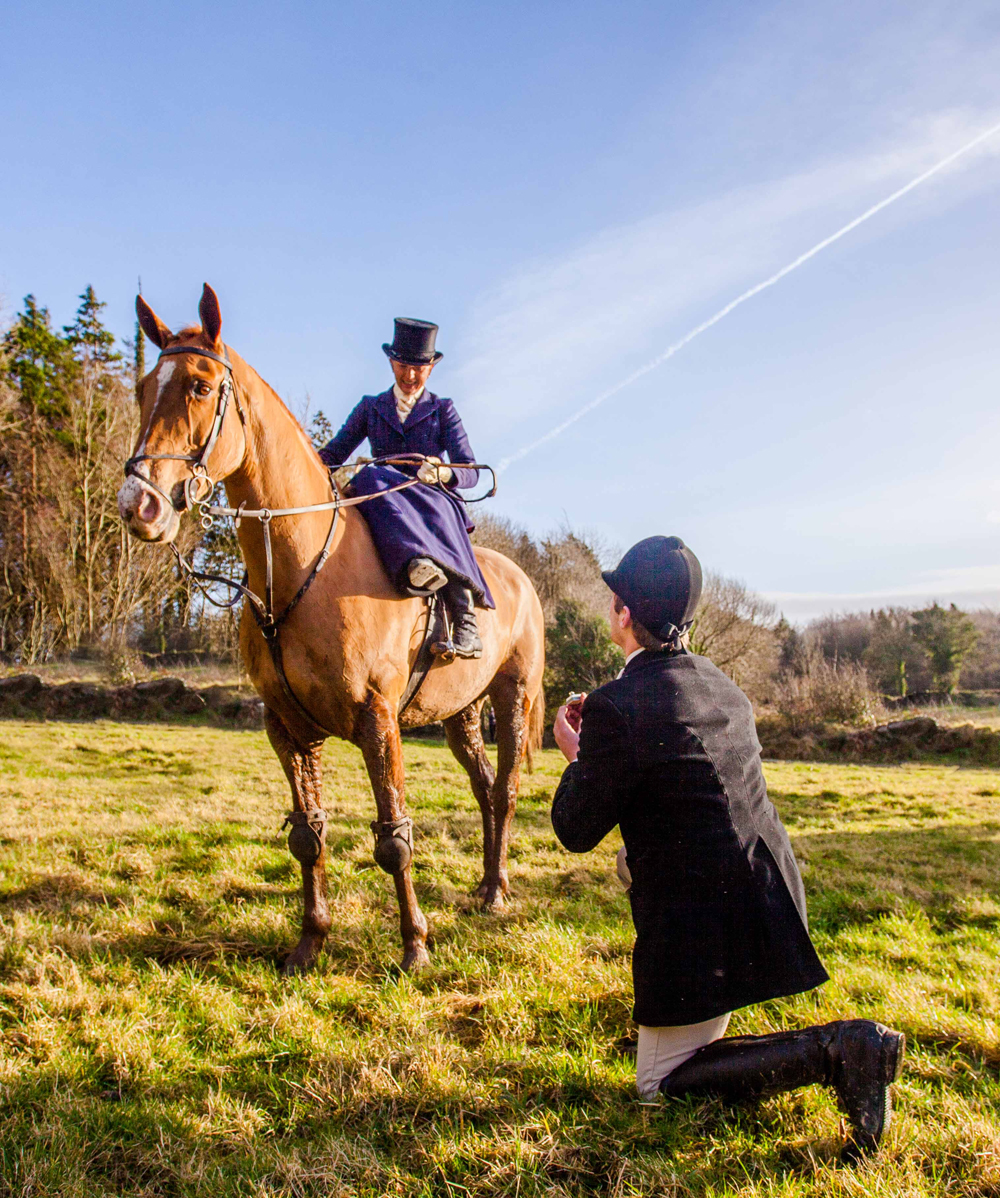 William McMahon proposing to Grace Maxwell Murphy. Photo by Siobhán English
Murphy, an associate in medical negligence with Beauchamps Solicitors, is a well-known producer of Connemara ponies, while McMahon is a jockey.